Home
The tiny state of Goa, on the west coast of India is rich in iron ore and home to an extensive mining operation. The state accounts for a sizable 60% of the country's iron ore exports and has two ports, Mormugao and Panjim, which facilitate the export process.
We from Machado & Sons Agents & Stevedores Pvt. Ltd. have been key players in the port industry of Goa for nearly five decades. One of the oldest company in the industry, we provide ship and port agency services at both the Mormugao and Panjim port, and have a rich tradition of providing clients quality service at highly competitive rates.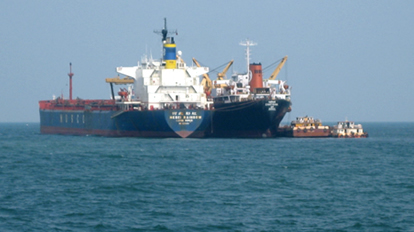 Our comprehensive port agency services provide ship clearance in and out of Mormugao and Panjim ports, including communication with customs, immigration, port entry formalities and loading and discharging supervision.
Machado & Sons Agents & Stevedores Pvt. Ltd. provide all type of dry and liquid cargo forwarding. We adopt rail and road transport to provide efficient forwarding and stevedoring solution for our clients and our sister concern, The Warehouse Company allows us to offer quality warehousing services for a host of goods.
Through our dedicated and professional staff, we ensure your vessel enters and exits a port in Goa quickly and efficiently. We also have offices at New Mangalore & Chennai to handle the ports of Redi, Karwar, New Mangalore, Ennore & Krishnapatnam